Discover the thrill of Treasure Hunting
POSTED: 14 Jun 2016 ● BY admin
This is treasure island United Kingdom, 100,000 square miles of ground where millions of people have lived their daily lives over thousands of years. The last 4000 of those years they have been making things of metal - money, jewellery, tools, weapons - in massive quantities - where has it all gone?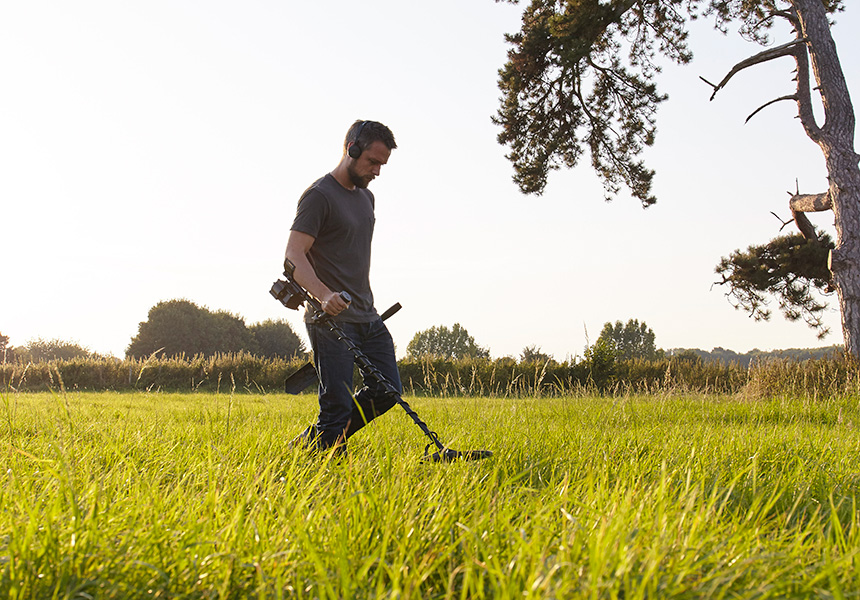 A little of it is still in use, of course. There are plenty of metal objects around from the last few hundred years, but what about before that? Some will have been melted down to be used again, some is lost under the concrete of our cities and roads, some has already been found; but the vast majority of those tons of metal coins and artefacts from long ago remains in the ground, waiting to be discovered by today's treasure hunters.
Every ancient road over every mountain, every footpath through every forest, every field and pasture where people once lived contains the treasures of long ago. People would store or lose items, sometimes quite valuable things and one man's loss is another man's gain in the world of treasure hunting. Houses and entire villages once stood in places where now there are open fields. There would have been vibrant markets where money and goods would change hands... Battles have raged in countryside which is now tranquil and safe... Arrows and spears, buttons, badges, buckles and money lie in the ground where they fell all those years ago. Cut-throats and thieves were about, your valuables were always at risk. The safest thing to do was bury your money and some of it, for whatever reason, is still right there where it was hidden hundreds of years ago.
This is what our hobby is all about - If you like to get out into the countryside, if it's a thrill for you to discover the past, you are going to be hooked on treasure hunting. These serious C.SCOPE metal detectors make the hobby easy to follow for everyone. C.SCOPE metal detectors have no learning curve. We have designed these professional quality detectors so that anyone can set off on the treasure trail in as much time as it takes to fit the batteries.
The treasures are waiting to be found and all you need to get started is a C.SCOPE metal detector.
Share this Article