The Luck of the C.Scope 6MXi.
POSTED: 27 Feb 2019 ● BY Chris Crook
Paul Alexander from Cheshire tells us of his success with his C.Scope 6MXi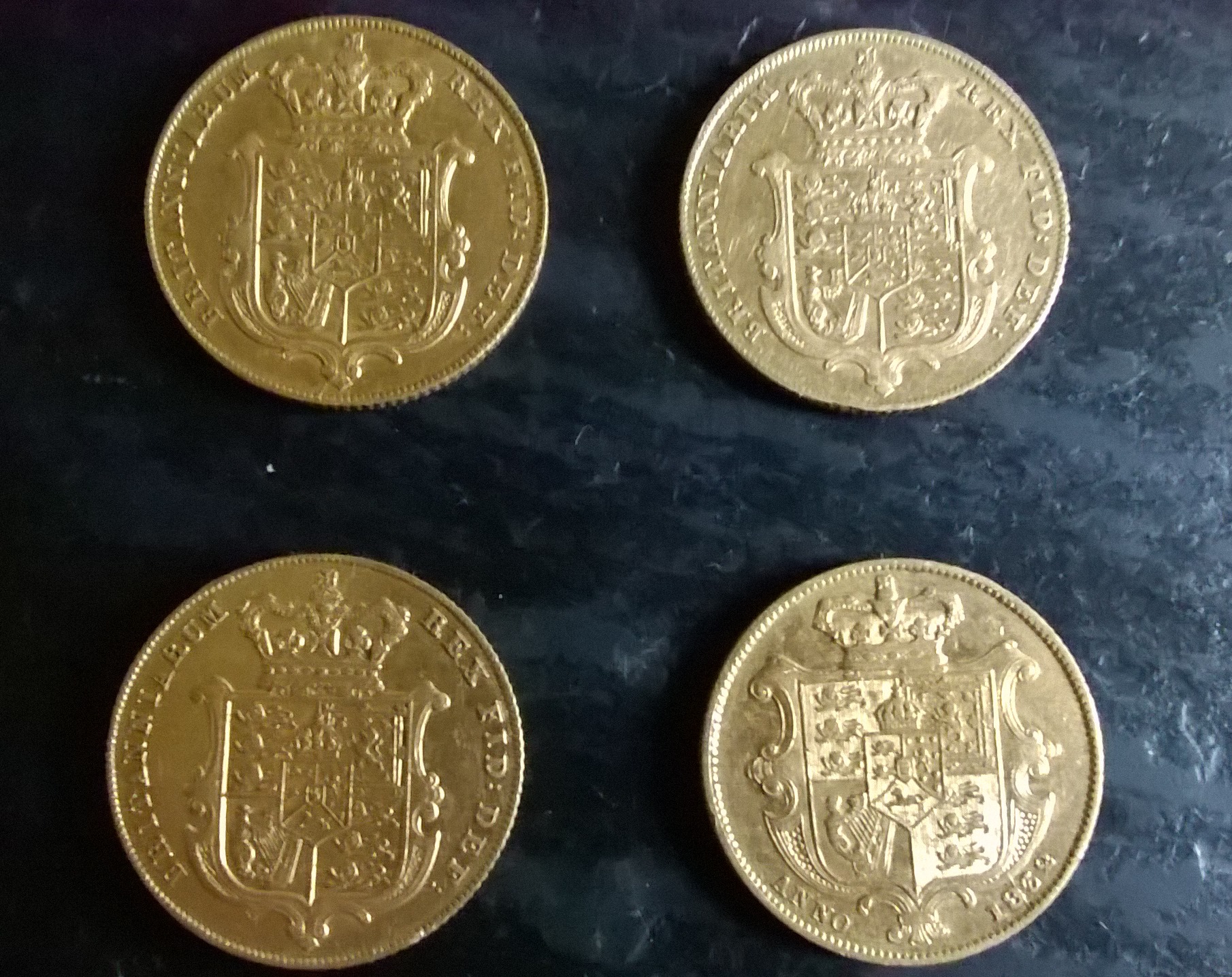 A pretty ordinary start to my Sunday morning on a chilly and overcast October morning. I did my usual ground balancing and input my settings – On the 6MXi I tend to have Disc and Disc Vol at 1 and dig all the non-ferrous targets for a bit of variety, Sensitivity I have around 8 or 9 on a meadow or pasture field and Iron volume at 2. I was using the larger coil which I had recently bought and set off across the field, slowly sweeping the coil close to the ground at a slow pace. I had done this field numerous times with various detectors and with the C.Scope had many pennies from Queen Victoria to Pre-Decimal, always giving a good strong high tone at varying depths.
This Sunday morning was going to be slightly different, hearing a tone that to my ears said it was a coin, but with a slightly unusual, mellower sound to the standard pennies and halfpennies. No matter, it was time to dig.
I dug a plug with my spade and got the pin-pointer out to scan the hole and getting a signal slightly off to one side at around six inches and carefully slid the knife around the back. To my surprise, there was a gold coin in the bottom of the hole. This first coin was a 1829 Gold Sovereign of King George IV.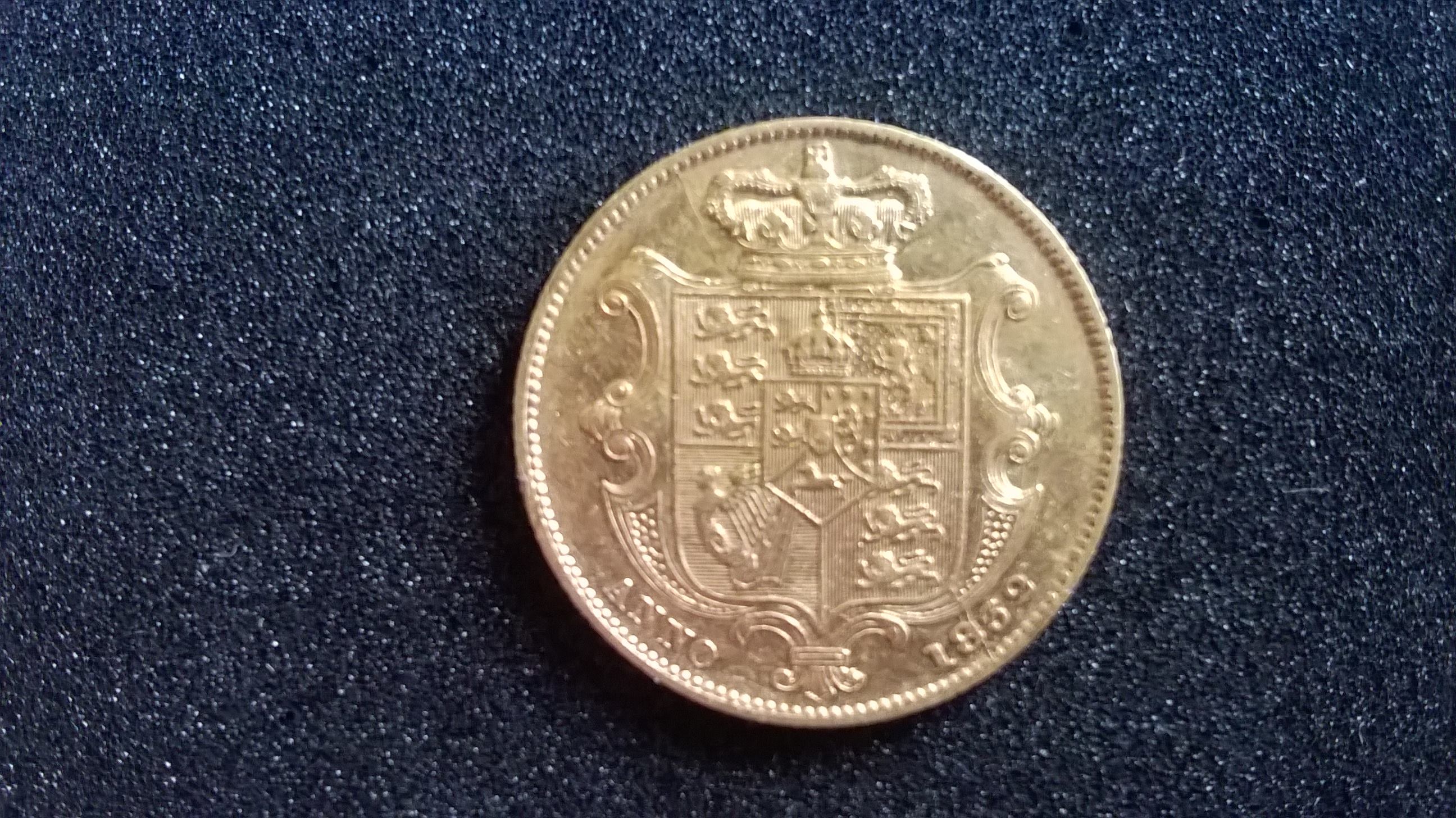 Upon taking the coin out of the ground, I carefully put it into my coin box and after a quick scan of the immediate area, which showed no more good signals, headed off to the farmhouse to show them my 'find of a lifetime'. The farmer and his wife were very pleased, not about any monetary gain, they were pleased I had found it on their land and they were pleased that my hours in all weathers on their had finally proved more fruitful than any of us could imagine. So, I left for home elated and with almost a sense of disbelief at my good fortune.
I decided I would stick with my usual Sunday morning routine and the following week headed off expecting my usual Victorian pennies, buttons and musket balls, finds which incidentally I am always pleased to get. Still with my larger coil on and usual settings I headed off across the fields. The weather was very cold this weekend and the threat of bad weather was in the sky across the nearby hills. With a freezing wind and then a downpour of hail which covered the field I carried on undeterred. A couple of buttons, a buckle and 1942 silver sixpence were forthcoming as my coil was covered in small balls of hailstones as I swept it close to the grass. Halfway through the morning in a different part of the field my headphones gave a very slight signal which told me it was something at depth. By now the sun had come out and the hailstones began to melt, giving way to the welcome sight of green grass.
I am always careful when excavating and removing any item from the ground, this proved to be a good method as at around nine inches at the bottom of the hole where I had pinpointed the exact location of the target was another Gold Sovereign. This was older than the first, a George III Sovereign from 1820. I carefully lifted it from the black loamy soil and again placed it carefully into my coin box. Both of these coins were in perfect condition, careful digging and treatment of a find had never been so paramount in these circumstances.
I looked at my C.Scope in disbelief, people have always banged on about how much 'better' their detectors were, mine apparently was deemed as 'old-fashioned' (or worse). However, I always liked the simplicity of the machine and the tones that told me to either dig or not dig. Throughout the rather hot summer of 2018, people at my detecting club were finding that their pickings were a bit lean, to be honest, it didn't make much difference to me apart from a bit of sunburn I was still digging up my usual coins, buttons, buckles and other artefacts.
Two Gold Sovereigns in two weeks, it was unbelievable. Suddenly the 6MXi was the talk of the club. I know it was mainly luck and I never let the finds go to my head. Although more were to follow that heady October.
The following week brought pouring rain and I sat in my car as the rain lashed the window considering my options, I had no option and into the wind and rain I went. Again I used the large coil and ground balanced, keeping my settings all the same also. This time I used my wired waterproof headphones, the enclosed earpieces giving me a better perception of deeper signals and those ever so slight tones that may indicate something good lies beneath. I never imagined there were any more gold coins to be found and was happily digging up my usual buttons and musket balls when I heard a familiar tone. Over the course of the day I had four more Gold Sovereigns, only two of which were together in the same hole, depths varied between 6 and 9 inches. The 6MXi gave me a good indication of something good and again surpassed my expectations. The saturated ground in combination with my full headphones and perhaps many other factors including the 'Spirit of the Field' looking over my shoulder all came to fruition during this particular day.
The coins recovered were all safely in my coin box (now known as my 'special 'coin box) and once again I went to the farm to give the good news, which was gratefully received.
The four found on this day were another 1829, an 1826, an 1830 and an 1832. In total, Six Gold Sovereigns spanning 12 years from George III, George IV and William IIII and all found with the 6MXi. How proud was I of this machine, having unearthed a multitude of coins, buttons, buckles and many artefacts over the previous year and in all weathers, we had unearthed the thing at the top of many detectorist's bucket list and not once did I need to look at a number on a screen to determine whether to dig or not. Totally going off the tones and settings that I had spent practising and testing in the field over a long period of time and in all weathers. It just goes to show that knowing your machine and being 'at one' with it will bring it's own rewards. I don't consider myself an 'expert', nor 'special' in these discoveries, just lucky. I can still enjoy a Victorian artefact, a Georgian sixpence or an old buckle just the same as I did previously. The luck of the 6MXi was evident in one very special month, with hopefully many others to come.
Share this Article